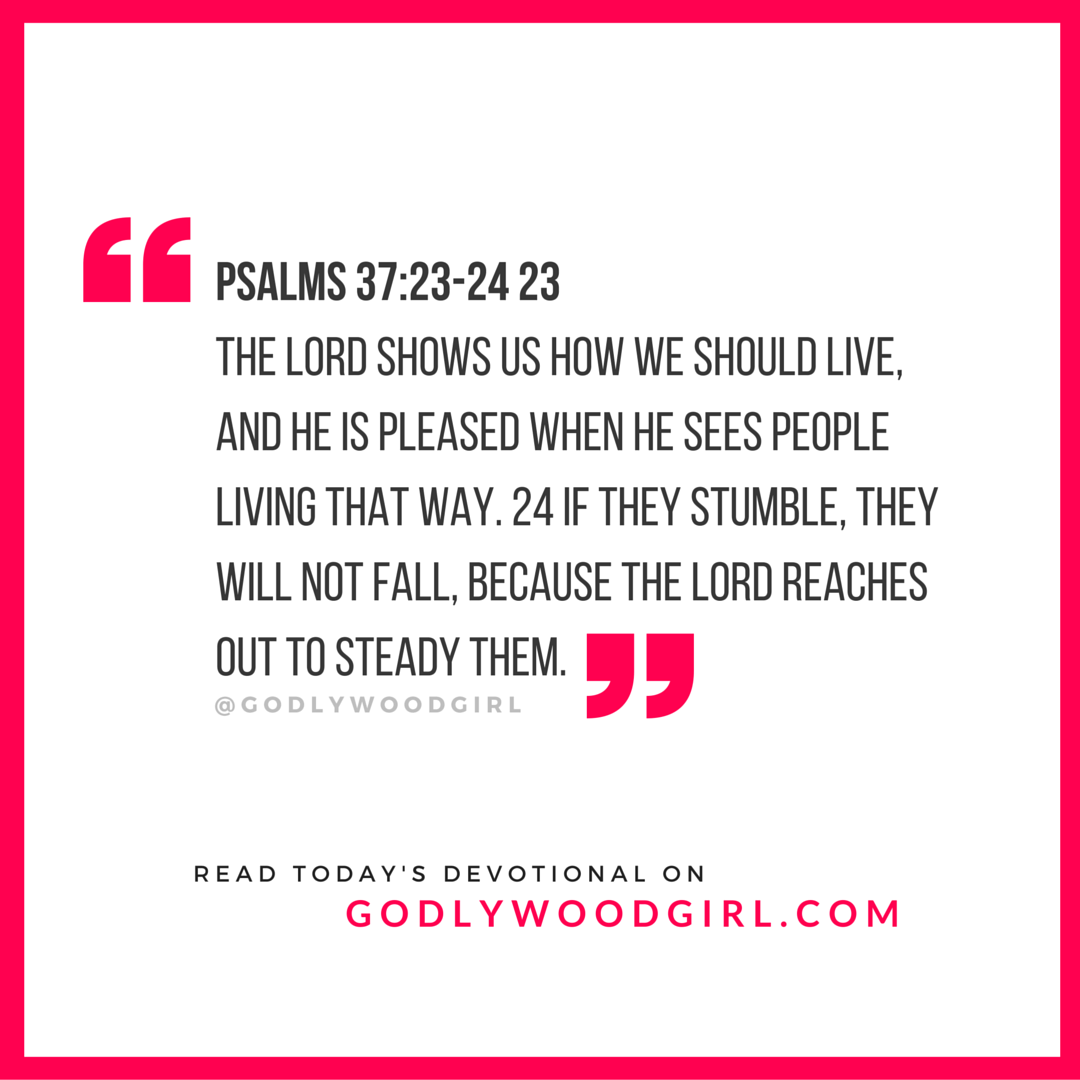 Today's Daily Devotional for Women - You Will Not Fall
Bible Verse of the Day
Psalms 37:23-24 23 The Lord shows us how we should live, and he is pleased when he sees people living that way. 24 If they stumble, they will not fall, because the Lord reaches out to steady them.
Excerpt
You are a warrior. You were divinely and uniquely created from the beginning of time, fashioned by the hands of God to do something great with your life. 
Your instincts are telling you that there's more to what you currently have, that God had bigger things in store when He created you, that there's a life waiting for you full of personal peace, contentment, and inner satisfaction nobody can take away.
Can you imagine not igniting that passion within you? And I know what you're thinking. "It's impossible. It's not realistic. Nobody else supports my vision." 
But I have one response to that: GOD DOES. 
God has placed that passion inside of you to use it as a divine purpose for His Kingdom. 
And when you don't say yes to it, you limit His ability to give you the joy, excitement and prosperity that comes as a result of doing His work.  
God is itching to send them to you, He's itching to bless them upon you, He's itching to give you all the wonderful greatness He intended for you when He created you. 
But He'll never force it on you. You have to make the decision to say yes to God. You have to make the decision to ignite your passion and let God use it to further His Kingdom. 
The choice lies in your hands. 
It's time to ignite.
Want to receive these daily devotionals for women right to your inbox each morning? Enter your best email address in the box below so you can get your daily dose of inspiration.

Ready To Live Your Purpose?
Ready To Activate God's Greatest Purpose For Your Life With My Free 5-Day Challenge? Sign up to receive my FREE 5-Day Activate Your Purpose challenge that empowers you to:
Find God's purpose for your life
Believe your purpose is possible
Take action on your purpose EVERY single day!
Lovely, I believe that as daughters of a Risen King, every woman – no matter what her age, race, creed or culture – has a RIGHT to live her purpose in Christ! Grab your free challenge now at https://purposelegend.com