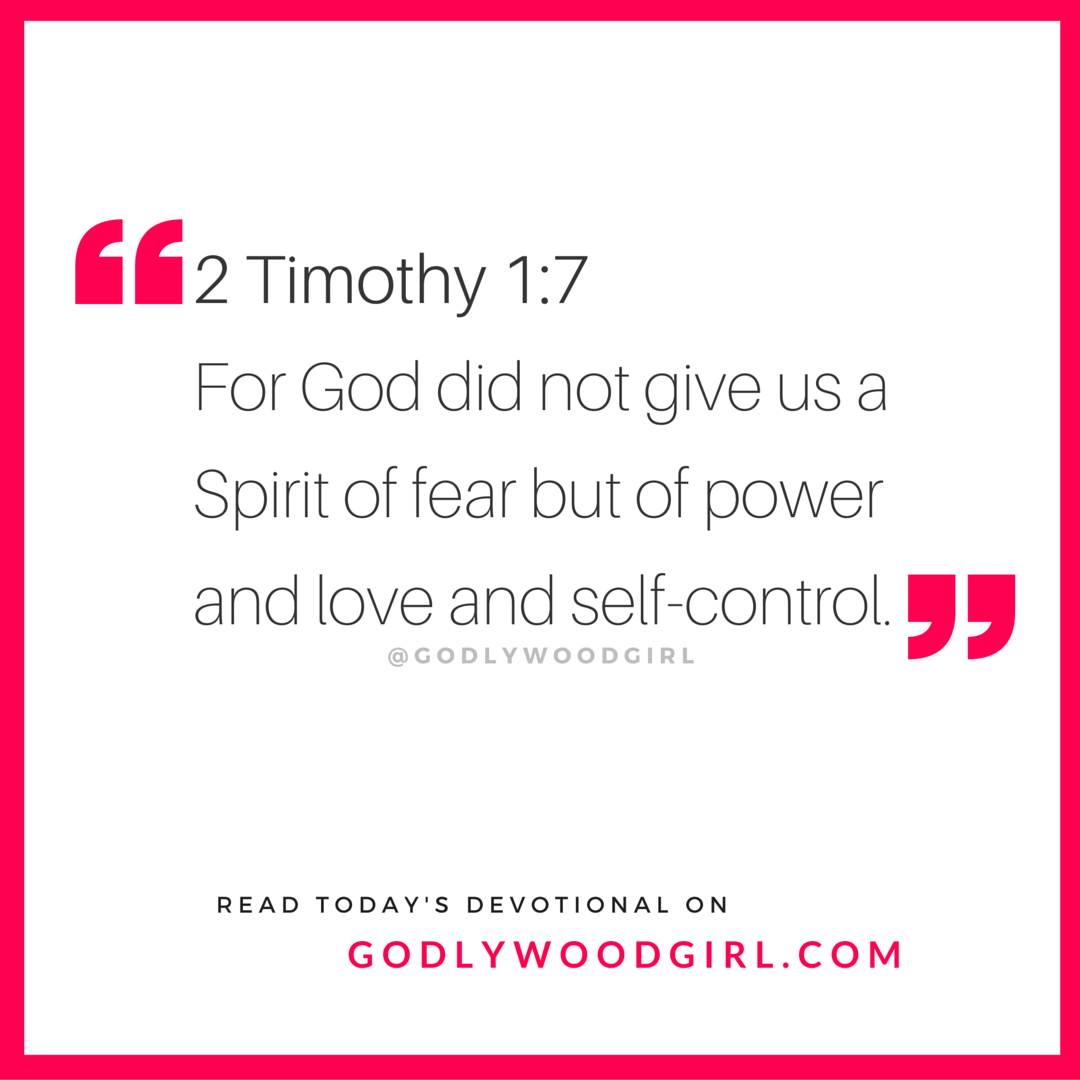 Today's Daily Devotional for Women - Walk Fearlessly
Bible Verse of the Day
2 Timothy 1:7 For God did not give us a Spirit of fear but of power and love and self-control
Excerpt
Ever feel that sense of panic when you realize something bad is going to happen? That icy fear coursing through your veins as you run through every negative consequence possible? It happens to all of us.
But as Godlywood Girls of Christ, something else takes over. The knowledge that we have power. The knowledge that we have courage. The knowledge that we are daughters of Christ, and that means we are under the protection of a risen King. 
Instead of being afraid, walk firm in the power that is your birthright. Walk strong, walk fearlessly, and know that your heavenly Father is guiding you.
Today's Affirmation Statement
As the chosen daughter of a Risen King, I walk firm in my God-given power. I walk strong, I walk fearlessly, and I know my heavenly Father is guiding me.
Want to get an inspirational devotional delivered right to your inbox each week? Enter your best email address in the box below to start getting inspired now.

Ready To Live Your Purpose?
Ready To Activate God's Greatest Purpose For Your Life With My Free 5-Day Challenge? Sign up to receive my FREE 5-Day Activate Your Purpose challenge that empowers you to:
Find God's purpose for your life
Believe your purpose is possible
Take action on your purpose EVERY single day!
Lovely, I believe that as daughters of a Risen King, every woman – no matter what her age, race, creed or culture – has a RIGHT to live her purpose in Christ! Grab your free challenge now at https://purposelegend.com