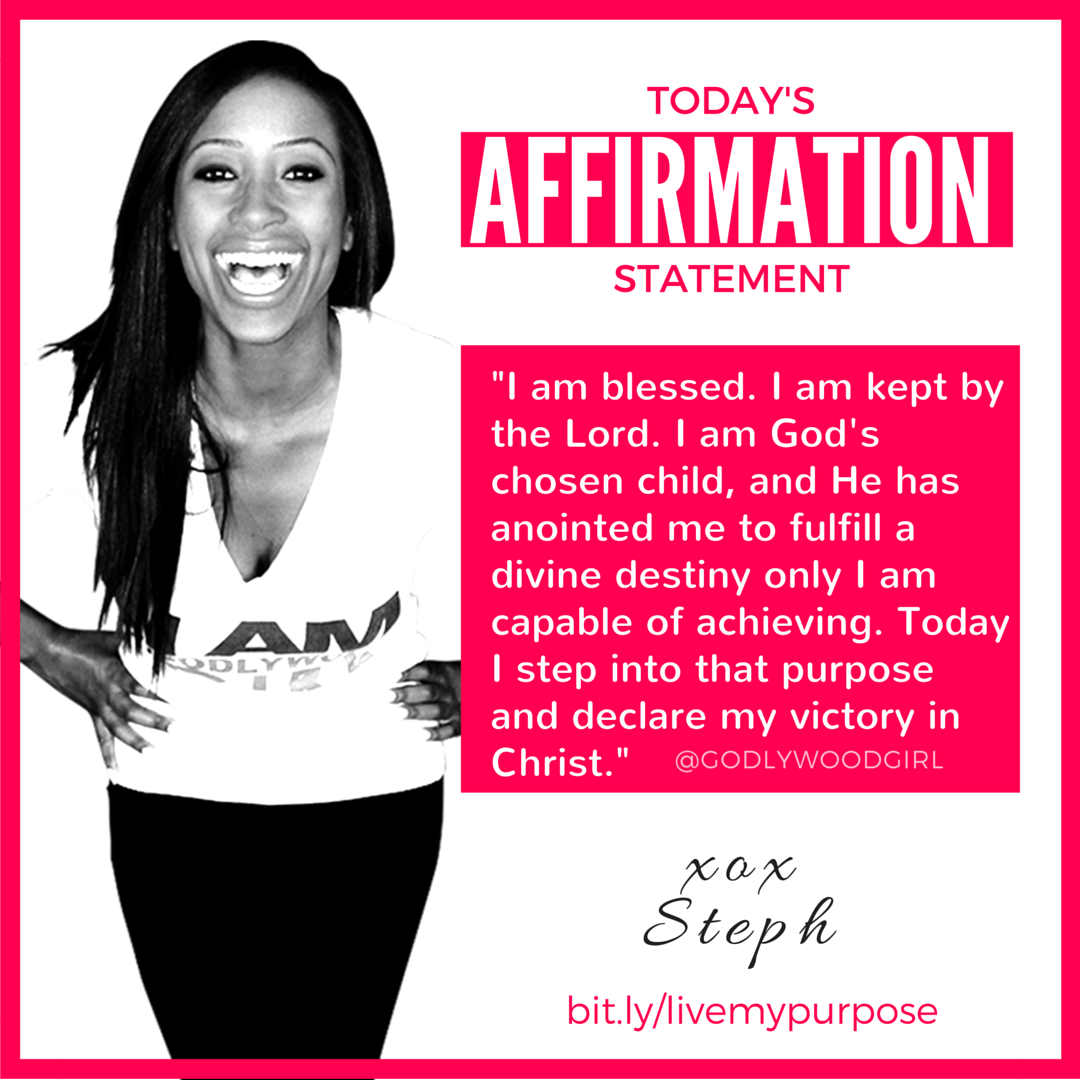 Today's Daily Devotional for Women - Unleash Your Legend
Hello gorgeous!  Happy Saturday!
I can't believe how fast the time has flown! Just one day left to take advantage of this amazing opportunity before "Unleash Your Legend" goes back into the vault!
If you desire to gain clarity on God's purpose for your life, confirming your purpose with His name, and create a strategy using the resources you already have to make that purpose into reality, then this is just for you!
It's time to connect with your gut instincts and become what God has had you dreaming of becoming since you were a very little girl! And the Unleash Your Legend transformational experience shows you exactly how to do that.
Here is what you will get with this program:
7 Step What's Your Purpose? Formula

4 Step Goal Setting Formula

21-Step Strategic Planning Formula

Unleash Your Legend Daily Devotional eBook copy

Unleash Your Legend Printed Copy ($27 value)

BONUS - Affirmations Worksheet ($7 value)

BONUS - Godlywood Girl Vision Board (Value $12 value)

BONUS - Young Christian Joy Daily Devotional eBook (Value $27)

BONUS – (available only for the next 24 hours) Spiritual Gifts Assessment Live Workshop (Value $157)+ 
Click here to get instant access to this content right now!
Spiritual Gifts Training will be live in May:
How to asses the spiritual gifts God wants you to use in His church

How to apply those gifts to the body of Christ

Mapping out your gifts worksheet
Signing up today will guarantee your spot for our live group training on Spiritual Gifts Training.
Let's plan how to achieve God's purpose for your life step by step over the next 21 days. 
All of this awesomeness for $27. (This offer disappears in 24 hours)
After that the spiritual gift training disappears, and the price goes back up!
Don't miss out – God allowed me to design this devotional to be exactly what you need to step into your passion and achieve God's purpose for your life.
I can't wait to see what you do with it!

Ready To Live Your Purpose?
Ready To Activate God's Greatest Purpose For Your Life With My Free 5-Day Challenge? Sign up to receive my FREE 5-Day Activate Your Purpose challenge that empowers you to:
Find God's purpose for your life
Believe your purpose is possible
Take action on your purpose EVERY single day!
Lovely, I believe that as daughters of a Risen King, every woman – no matter what her age, race, creed or culture – has a RIGHT to live her purpose in Christ! Grab your free challenge now at https://purposelegend.com