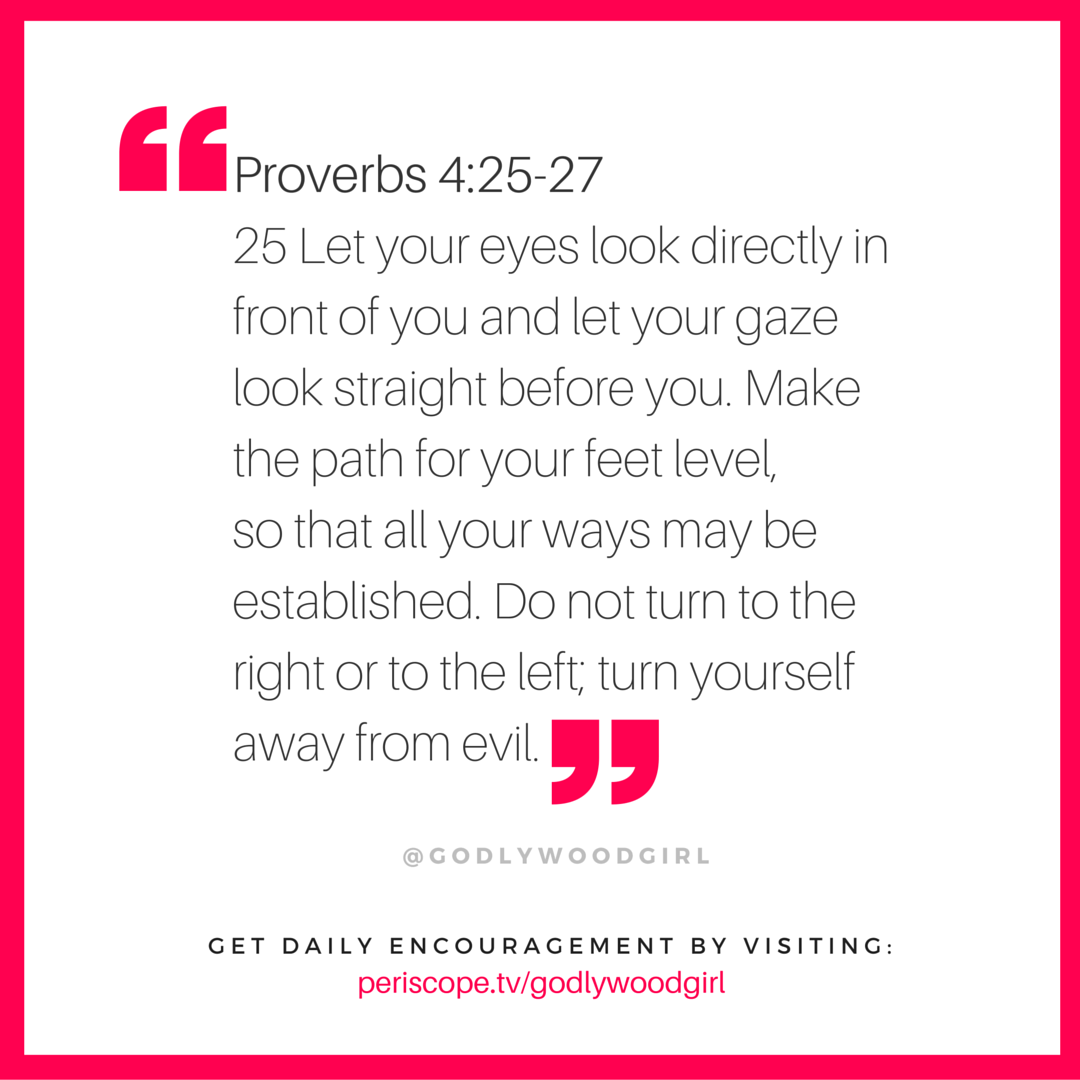 Today's Daily Devotional for Women - Focus and Consistency
Proverbs 4:25-27 - Let your eyes look directly in front of you and let your gaze look straight before you.  Make the path for your feet level, so that all your ways may be established. Do not turn to the right or to the left; turn yourself away from evil.
EXCERPT
Whenever someone asks me how I was able to create two feature films by the time I was 24 years old, I always have three words: 1. God, 2. Focus 3. Consistency.
Because without God, there's no way I would have had the confidence I needed to believe creating a feature film was actually possible.
And without focus, I would have been tempted away by all the perks of being a college student - parties, hookups, beach days, clubs and all the other fun social events going on campus.
And without consistency, I would have worked one day here - and then another random day much later - And then worked another day lots later.  And by doing that, I wouldn't have created the habit of DOING every single successful person has.
When you set your mind to achieve the purpose God has given you, remember that when you have God, focus and consistency, you can literally do ANYTHING you put your mind to.
Stay faithful to what God called you to do.
Stay focused on completing one task at a time as you do it.
And be consistent in completing tasks each and every day. Even if it's just 5 minutes a day, be consistent and focused during that 5 minutes.
That's how all your ways WILL be established.
Today's Affirmation Statement
God has created me to achieve success. God has created me to live my purpose for His name.  I have everything I need inside me to have faith in HIs call, focus on His work, and stay consistent as I do it.
xoxo,
Stephanie
Like these inspirational messages? Sign up to receive an inspirational message right to your inbox by entering your best email address in the box below.

Ready To Live Your Purpose?
Ready To Activate God's Greatest Purpose For Your Life With My Free 5-Day Challenge? Sign up to receive my FREE 5-Day Activate Your Purpose challenge that empowers you to:
Find God's purpose for your life
Believe your purpose is possible
Take action on your purpose EVERY single day!
Lovely, I believe that as daughters of a Risen King, every woman – no matter what her age, race, creed or culture – has a RIGHT to live her purpose in Christ! Grab your free challenge now at https://purposelegend.com