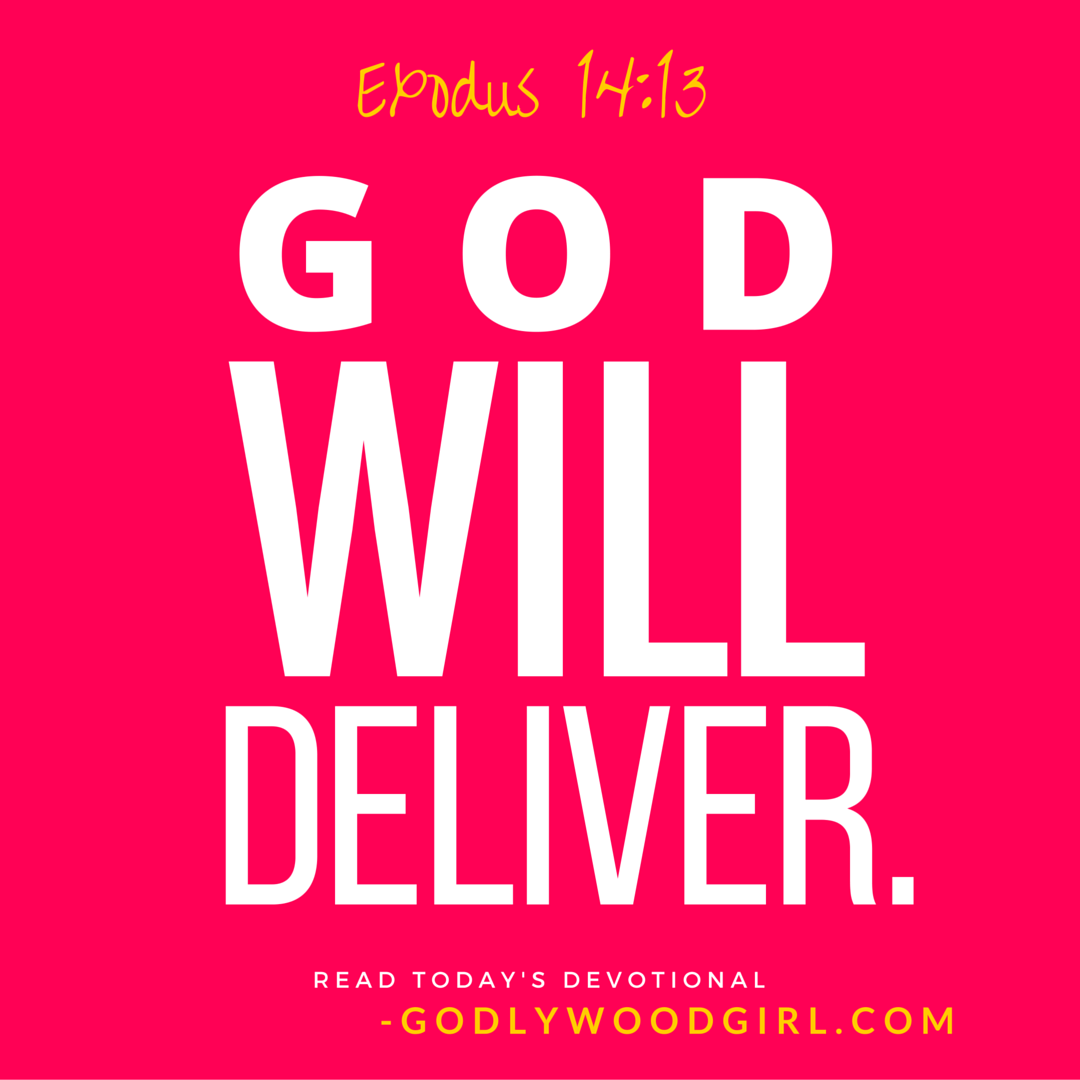 Today's Daily Devotional for Women - God WILL Deliver you!
Bible Verse of the Day
Exodus 14:13 –Moses answered the people, "Do not be afraid. Stand firm and you will see the deliverance the Lord will bring you today. The Egyptians you see today you will never see again."
Excerpt:
The definition of fear is an unpleasant emotion caused by the belief that someone or something is dangerous, likely to cause pain, or a threat.
Everyone feels it. But guess what? Fear isn't real. It isn't tangible. It can not strike against you, push you down, stand in your way.
Fear exists only in your thoughts, and therefore fear is a choice you make. It's a choice to decide whether or not the unknown is going to strangle you to the point that you stop moving forward, or whether you decide to stand firm, face forward and move towards your legend.
If you stand firm, sister of Christ, you WILL see your deliverance. You will see success. The legend God created you to be will shine.
Don't focus on where you are now. Focus on where you are going to be. Focus on your deliverance. Spend time thinking of the promise of God, not the lies of fear.
One day your success will happen. Make the choice to not let fear get in the way.
Prayer:
Dear Jesus,
I believe in Your promise of deliverance. Thank You for knowing me and seeing me and never giving me more than I can bear. I trust that You see what I can't see, and therefore I commit to stop letting my fear step in the way of my faith. I believe in You, Jesus. Thank You for designing me to live Your purpose for my life.
In Jesus' Name I pray,
A-men.
Want a free daily devotional delivered right to your inbox each morning? Enter your best email address in the box below to start getting inspired now.

Ready To Live Your Purpose?
Ready To Activate God's Greatest Purpose For Your Life With My Free 5-Day Challenge? Sign up to receive my FREE 5-Day Activate Your Purpose challenge that empowers you to:
Find God's purpose for your life
Believe your purpose is possible
Take action on your purpose EVERY single day!
Lovely, I believe that as daughters of a Risen King, every woman – no matter what her age, race, creed or culture – has a RIGHT to live her purpose in Christ! Grab your free challenge now at https://purposelegend.com