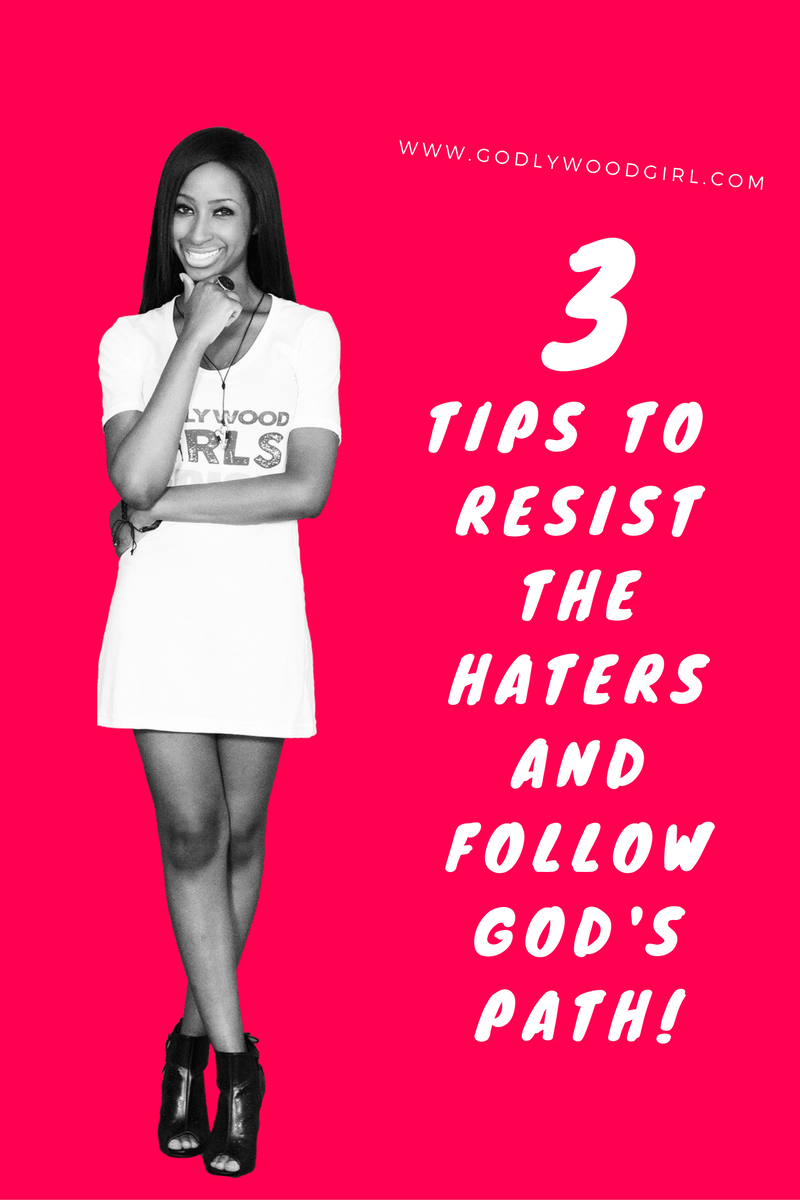 Today's Daily Devotional for Women - Achieve the Impossible

Bible Verse of the Day
Matthew 19:26 – But Jesus looked at them and said, "With man this is impossible, but with God all things are possible."
Today's Daily Devotional for Women
We've all been there.  Feeling on top of the world like we're unstoppable. Finally being confident in the decision we've made.  Feeling the excitement of knowing finally our dream is within our grasp.
And then the shade comes.  The haters step in. The enemy comes to kill, steal and destroy your dream.  And all of a sudden that confidence you felt seems to disappear.
Here's the solution.  You can't look to yourself. You MUST look to God.
Because with man, it's literally impossible to stand up to the naysayers without worrying they may be right.
But with God - it's absolutely possible.
You can be whatever you want to be. You can do whatever you want to do.  You are deserving of everything good this world has to offer. Because God makes all things possible.
Who cares about the people who challenge your skill set and ability? Who cares about the haters who try to bring you down? Who cares about the insecurities other people try to stick on your life?
No one else needs to convince you to achieve your purpose. It's all up to you whether or not you'll decide to believe what Jesus promised to His disciples, what He promised to you in Matthew 19:26.
Because with God – ALL things are possible.
Your success is absolutely possible. The battle is in your mind. Only you can choose whether or not you'll push through the urge to quit or whether you'll stop and surrender.
Other people's feelings can't make you quit.  Your financial circumstances can't make you quit. The struggles with esteem and self-worth can't make you quit.
Only you can.
Choose to stay hungry for success. Choose to let bad circumstances push you.  Choose to outwork the haters, out smart the rivals, out think the challengers.
God makes your success possible.
Only you can stop it.
Today's Daily Affirmation Statement 
Like this content? You can get our exclusive Godlywood Girl motivational video delivered right to your inbox every Monday morning. Sign up by entering your best email in the box below.

Ready To Live Your Purpose?
Ready To Activate God's Greatest Purpose For Your Life With My Free 5-Day Challenge? Sign up to receive my FREE 5-Day Activate Your Purpose challenge that empowers you to:
Find God's purpose for your life
Believe your purpose is possible
Take action on your purpose EVERY single day!
Lovely, I believe that as daughters of a Risen King, every woman – no matter what her age, race, creed or culture – has a RIGHT to live her purpose in Christ! Grab your free challenge now at https://purposelegend.com