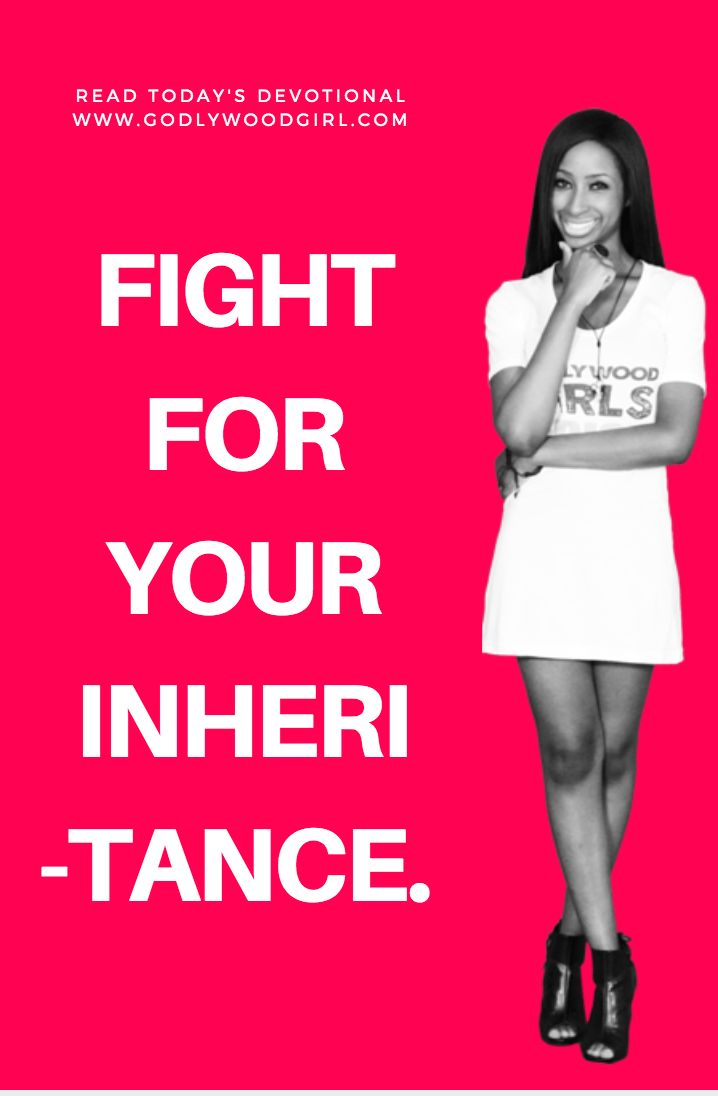 Today's Daily Devotional for Women - Fight For Your Inheritance

Bible Verse of the Day
Colossians 3:23-24 - Work willingly at whatever you do, as though you were working for the Lord rather than for people. Remember that the Lord will give you an inheritance as your reward, and that the Master you are serving is Christ.
Today's Daily Devotional for Women
Working hard is tiring.  Working hard is challenging. And it especially gets hard when all you see is failure after failure, when you're forced to take two steps back, when it seems like nothing is going right.
But remember that faith is believing in what you can't see.  Even if there's no evidence of success around you, you have to believe that it is there. That God doesn't lie, and that when He promised to give you an inheritance as your reward, He MEANS it.
You WILL succeed. And if you continue to fight through the pain, every set back and obstacle and challenge will fall away to reveal your legend in Christ.
Give more than what's required. Give more than what's expected. Put in 110% when you feel like you've got nothing left.  Push yourself past the urge to quit.  By always doing this, you'll always be moving closer to your dreams.
Today's Daily Affirmation Statement 

Like this content? You can get our exclusive Godlywood Girl motivational video delivered right to your inbox every Monday morning. Sign up by entering your best email in the box below.

Ready To Live Your Purpose?
Ready To Activate God's Greatest Purpose For Your Life With My Free 5-Day Challenge? Sign up to receive my FREE 5-Day Activate Your Purpose challenge that empowers you to:
Find God's purpose for your life
Believe your purpose is possible
Take action on your purpose EVERY single day!
Lovely, I believe that as daughters of a Risen King, every woman – no matter what her age, race, creed or culture – has a RIGHT to live her purpose in Christ! Grab your free challenge now at https://purposelegend.com