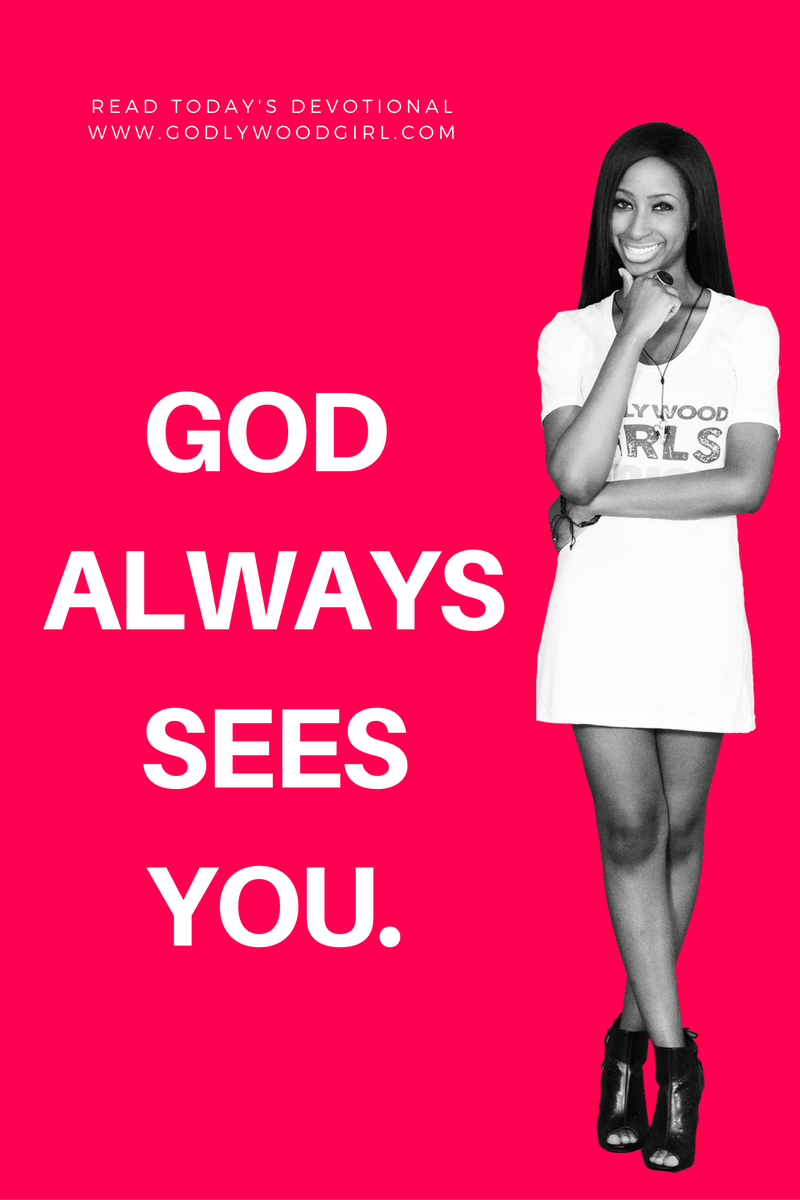 Today's Daily Devotional For Women - God Always Sees You

Bible Verse of the Day
Psalm 139:16 - You saw me before I was born. Every day of my life was recorded in your book. Every moment was laid out before a single day had passed.
Today's Daily Devotional for Women
What does a full life mean to you? What can you do 24 hours a day, 7 days a week that will make you happy each second you're doing it?
That is your passion. And that's the life God intends for you to live.
The greatness within you was recorded before you were even born. You have abilities within you that God laid out before you were ever first formed.
What God sees in you is extraordinary.
But only you can choose whether or not what He sees in you is what you become for you.  You get out of life what you choose to be.  And you can choose to harness that talent and ability and greatness God put inside of you. Or you can choose to ignore it.
Life will always be hard. Reaching for success will always be challenging. Living your calling will not come easy.
But isn't it harder to deny your true self? To ignore the passion deep within you? To stifle the creator God intended you to be?
You can be anything you want to be, sister of Christ. Your dream is already recorded in God's book.
It's time for you to start writing the pages.
Today's Daily Affirmation Statement 

Like this content? You can get our exclusive Godlywood Girl motivational video delivered right to your inbox every Monday morning. Sign up by entering your best email in the box below.

Ready To Live Your Purpose?
Ready To Activate God's Greatest Purpose For Your Life With My Free 5-Day Challenge? Sign up to receive my FREE 5-Day Activate Your Purpose challenge that empowers you to:
Find God's purpose for your life
Believe your purpose is possible
Take action on your purpose EVERY single day!
Lovely, I believe that as daughters of a Risen King, every woman – no matter what her age, race, creed or culture – has a RIGHT to live her purpose in Christ! Grab your free challenge now at https://purposelegend.com