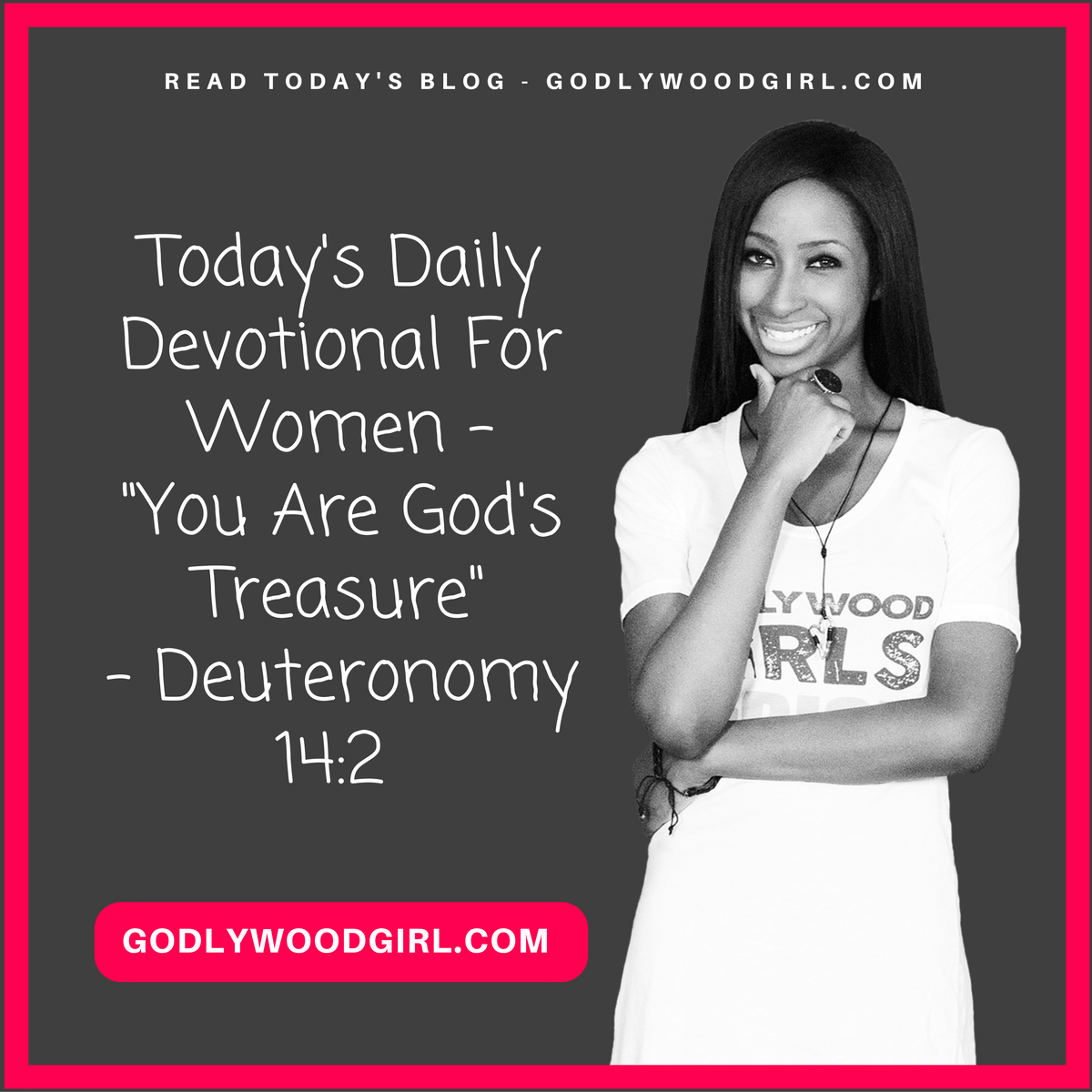 Today's Daily Devotional For Women - You Are God's Treasure

Bible Verse of the Day
Deuteronomy 14:2 "For you are a people holy to the Lord your God. Out of all the peoples on the face of the earth, the Lord has chosen you to be His treasured possession."
Today's Daily Devotional for Women
God chose you as His treasured possession. The God who created this world, the God who walks on water, the God who makes miracles happen… Chose YOU to be HIS.
Walk towards your destiny knowing that God has your back. Don't let others discourage you from reaching your goals. God chose you, and that means through Christ, you can achieve anything.
It's human nature to rest our hopes on outside influences like family, friends and work. But by putting our hope in Christ – instead of outside influences – we'll be granted the strength to soar like eagles and do the impossible.
We'll have strength to move forward when things get tough because our hopes and dreams are centered on Christ. That's the promise that comes with being a chosen daughter of God. We'll keep running forever if we have to, because the wings of Christ keep letting us fly.
Want to learn how to find God's purpose for your life? 
Want our free 3-part video training and eBook that teaches you how to find God's purpose for your life - AND how to achieve it once you find it? Enter your best email address in the box below so I can email you Godlywood Girl's incredible free "What's Your Purpose?" 3-part video training now.