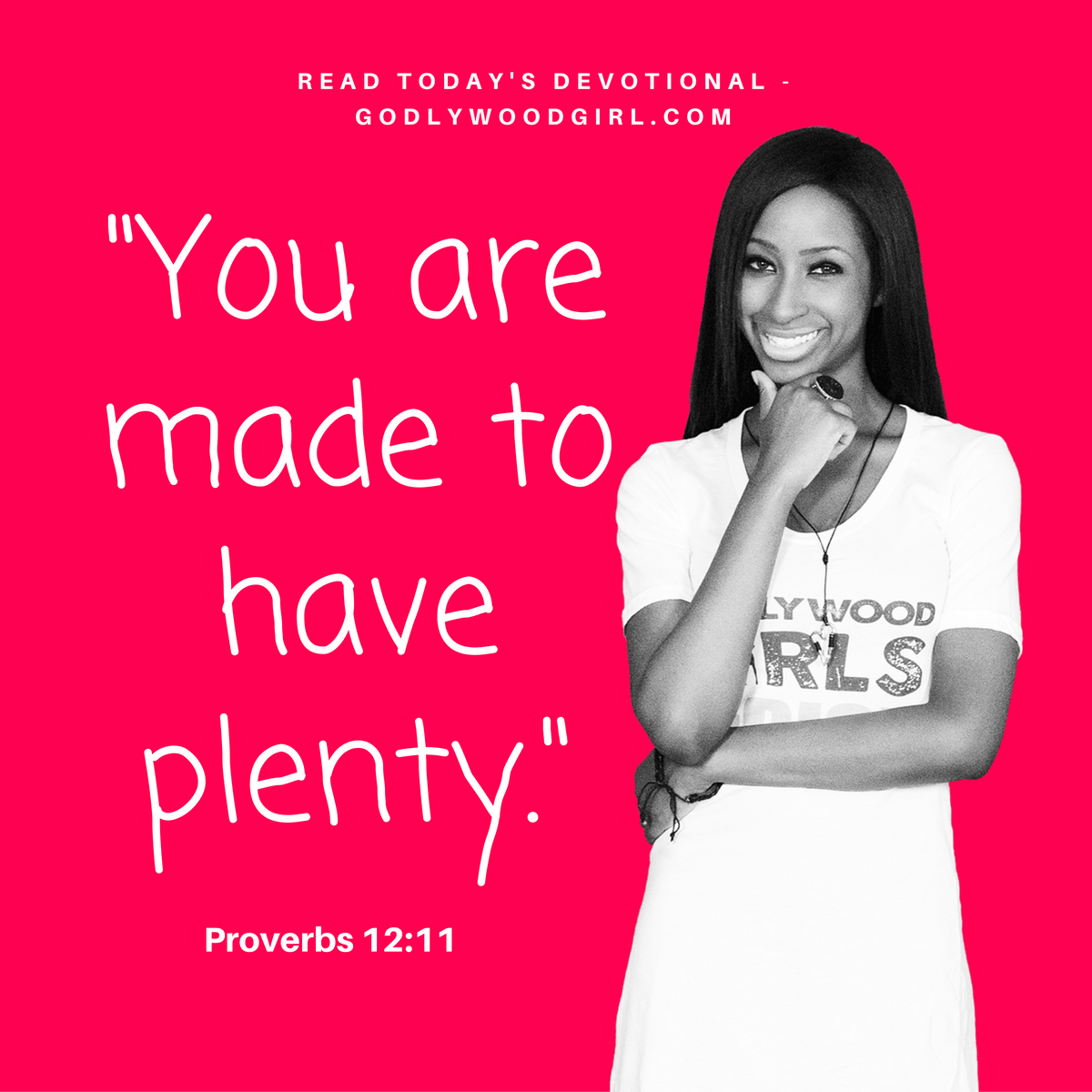 Today's Daily Devotional for Women - You are made to have plenty

Bible Verse of the Day
Proverbs 12:11 – Whoever works his land will have plenty of bread, but he who follows worthless pursuits lacks sense.
Today's Daily Devotional for Women
Success won't come easily. Living your passion isn't going to be handed to you. But know this – she who works her land will always have something to eat.
If you have the courage to do what God has called you to do, you will always have plenty of bread.  God will provide you everything you need at the time you need it, because He will bless your hand.
There's no reason to pursue things you know God didn't create you to do. There's no reason to waste time out of your passion.
It's time to make the decision to say yes to your passion and put in the hard work to make your greatness happen. Focus your effort, focus your vision, focus your sense of self on being the creator God made you to be.
Fight for what's yours. And you will always eat.
Prayer:
Dear Jesus,
Thank You for the promise of success. Thank You for the promise of inheritance. Thank You for loving me and creating me and choosing me with purpose. I pray for the courage to work hard at what You called me to do so I can shine Your light on this earth.
In Jesus' Name I pray,
A-men.
Want to learn how to find God's purpose for your life? 
Want our free 3-part video training and eBook that teaches you how to find God's purpose for your life - AND how to achieve it once you find it? Enter your best email address in the box below so I can email you Godlywood Girl's incredible free "What's Your Purpose?" 3-part video training now.