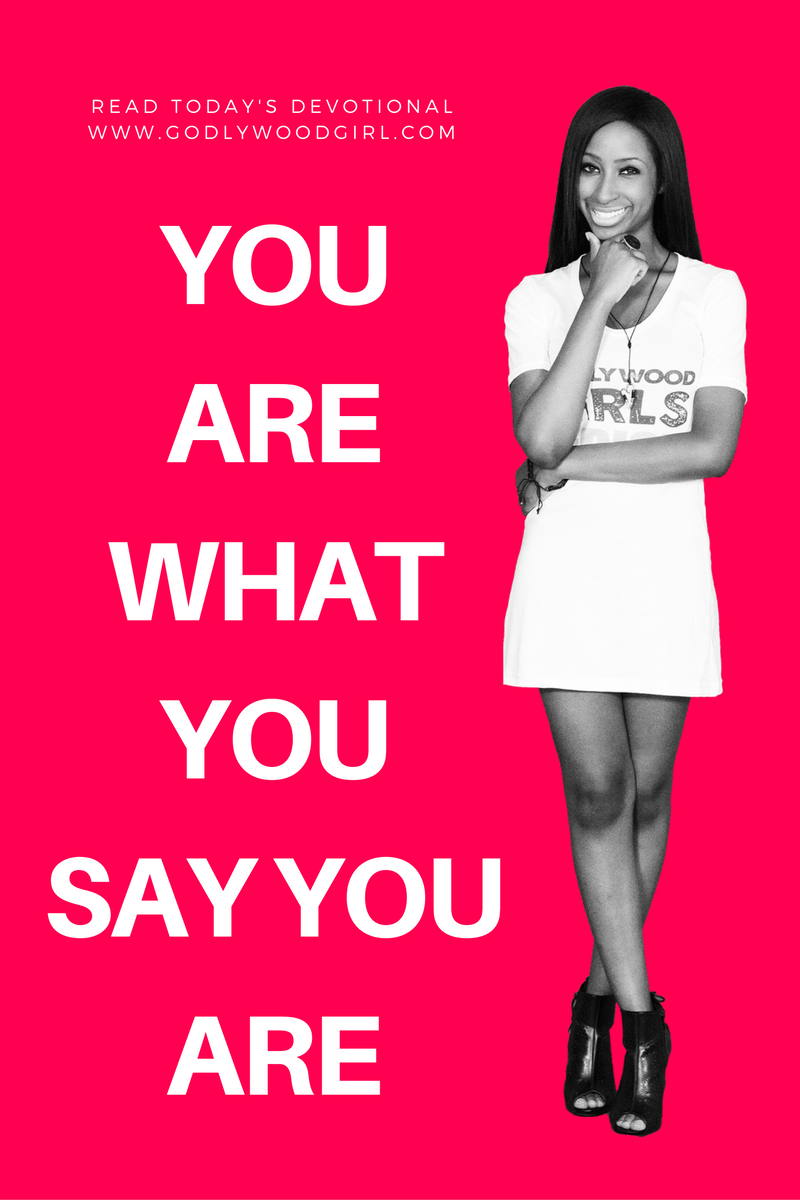 Today's Daily Devotional for Women - You Are What You Say You Are.

Bible Verse of the Day
Matthew 15:11 – it is not what goes into a person's mouth that defiles a person, but what comes out of the mouth; this defiles a person.
Today's Daily Devotional for Women
You are created to be powerful, to be a legend in your own right. God has systematically and intricately designed you to fulfill a divine purpose for His Kingdom.  It's called your passion, that thing within you that motivates you, inspires you, keeps you dreaming of a better future that you know in your gut is your destiny.
The only thing that can kill this power is the thoughts that come from your mind. The only thing that can truly defile this passion are the words that come from your mouth. This world was created to say yes to everything you think and feel about yourself.
If you say yes to your dreams, your goals, your potential, then the possibility of your success is unlimited.
But if you think you aren't capable, that your dream is impossible, that you cannot do it although God says you can – You are defiling your dream.
What comes out of your mouth and forms in your thoughts will become your reality. Make the conscious decision to choose to deny any negative thoughts and instead think positive. Banish a negative thought by thinking of your dream coming true. Overcome a dream killing word with a God-fearing praise.
You are destined to achieve your success in Christ. Believe it, and the world will unfold before you.
Today's Daily Affirmation Statement 

Like this content? You can get our exclusive Godlywood Girl motivational video delivered right to your inbox every Monday morning. Sign up by entering your best email in the box below.

Ready To Live Your Purpose?
Ready To Activate God's Greatest Purpose For Your Life With My Free 5-Day Challenge? Sign up to receive my FREE 5-Day Activate Your Purpose challenge that empowers you to:
Find God's purpose for your life
Believe your purpose is possible
Take action on your purpose EVERY single day!
Lovely, I believe that as daughters of a Risen King, every woman – no matter what her age, race, creed or culture – has a RIGHT to live her purpose in Christ! Grab your free challenge now at https://purposelegend.com