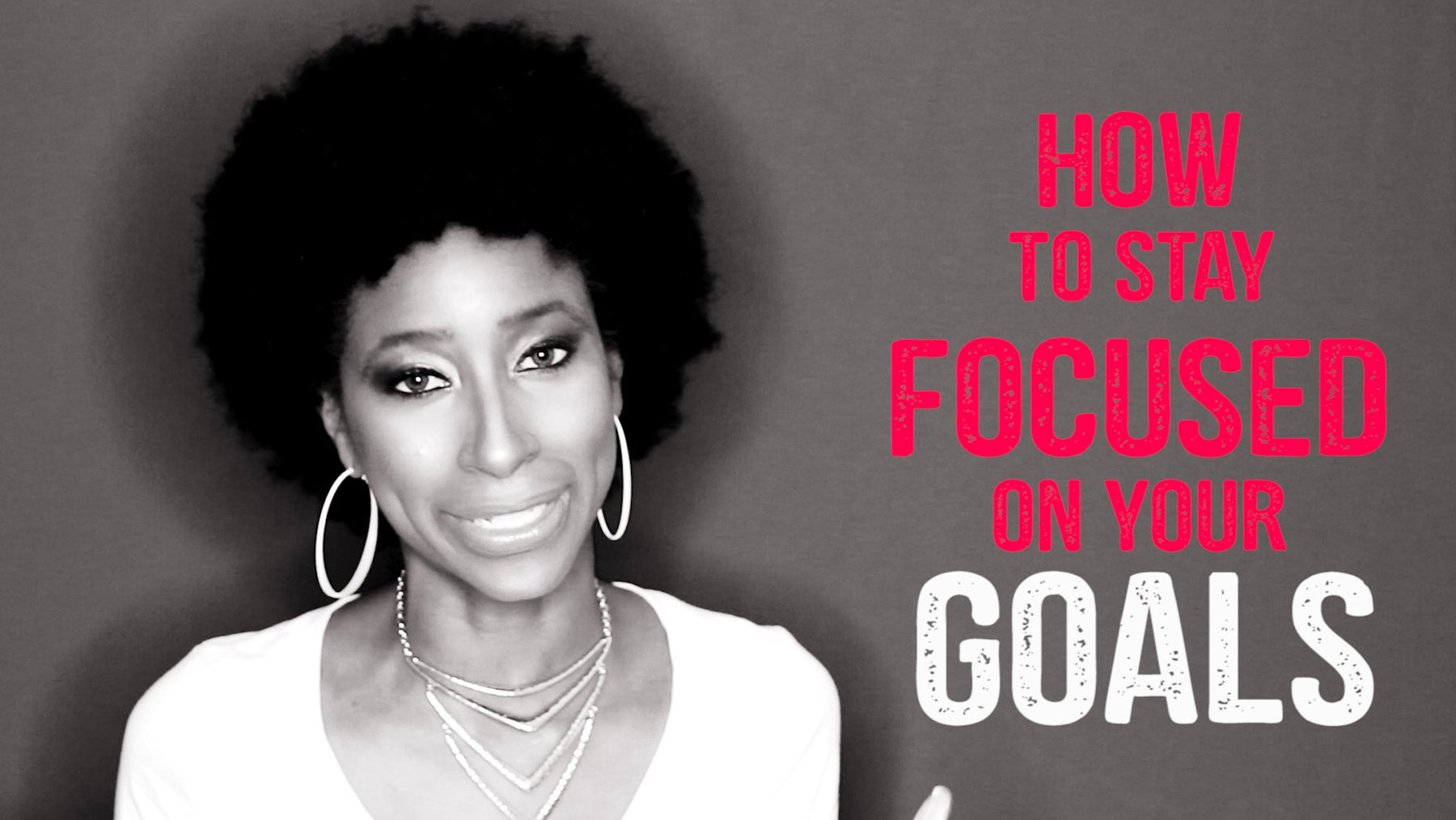 How To Stay Focused On Your Goals
Hey Godlywood Girl!
It's Steph Rodnez here for another blast of purpose notes, and this week I want to talk about "how to stay focused on your goals." 
Are you having trouble staying focused on your goals?

I TOTALLY understand. One morning I'll feel pumped and ready to take action on my legend goals. I'll spend 15 hours straight grinding hard and getting work done.

Then the next day I wake up... And want to go back to sleep.

Instead of working on my goals some more, I'll kick back and watch Netflix, telling myself I "deserve a break" from the hard work I put in yesterday.

And while this may be true for one day of rest, it doesn't explain why I keep resting the next day.

And then ANOTHER day of rest after that.

Until finally, 3 weeks have passed by and I completely forget I was working on my goal in the first place.  

Then the cycle starts all over again.

Sound familiar? 

Lovely, you are NOT alone.  Staying focused is hard for all of us, especially us creative entrepreneurs who like working on new things every chance we get. 

But we can't achieve success unless we put in ALL the work required to achieve a goal, and that's why staying focused is so important.

Want to learn how I finally became focused?

I'll show you how in my brand new YouTube tutorial here: 


[WATCH NOW] How To Stay Focused
In the video, you'll learn:
How to

 

stay focused

 

so you live your purpose
How to create the right

 

systems so you accomplish your goals
How to use

 

productivity techniques

 

in your favor
And so much more!
Be sure to check it out here:

[WATCH NOW] How To Stay Focused

That's it for this week's Purpose Notes.   Have any questions? Reply back to this email and let me know - I love hearing from you!
xox,
Stephanie (Godlywood Girl) Rodnez
Ready To Live Your Purpose?
Ready To Activate God's Greatest Purpose For Your Life With My Free 5-Day Challenge? Sign up to receive my FREE 5-Day Activate Your Purpose challenge that empowers you to:
Find God's purpose for your life

Believe your purpose is possible

Take action on your purpose EVERY single day!
Lovely, I believe that as daughters of a Risen King, every woman – no matter what her age, race, creed or culture – has a RIGHT to live her purpose in Christ! Grab your free challenge now at https://purposelegend.com