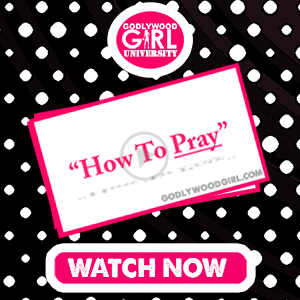 How To Pray?
Learn how to pray! If you don't have time to watch the 5 minute video, the transcript is below. For a daily devotional written for millennial women of faith that will help you identify your passion, define your life purpose and create a strategy to make that purpose happen, check out Unleash Your Legend here.
How To Pray
Video Transcript:
Every Day Thousands Of People Search Online For "How To Pray."
If You're Wondering The Same Question, Don't Worry, You're Not Alone. It's A Very Common Question Asked.
At It's Purest Form, Prayer Is Just A Conversation Between You And God. It Can Be Formal And Memorized Or Spur Of The Moment And Spontaneous. It Can Be A Prayer Read From A Devotional Or An Improvised Pray You Make Up As You Go Along.
Talking To God Is Like Talking To Your Best Friend, Your Closest Ally, That Person Who You Know Always Has Your Back. He'll Never Betray You, Never Cut You Off, Never Gossip About What You Tell Him. He Wants To Listen To You, Because He Wants To Have A Relationship With You And Give You All Of His Love.
A Great Example Of How To Pray Is Jesus' Very Example Of Prayer In Matthew 6:9 – 13.   The Prayer Is:
Our Father Who Art In Heaven,  
Hallowed Be Thy Name.
Thy Kingdom Come, Thy Will Be Done,
On Earth As It Is In Heaven.
Give Us This Day Our Daily Bread,
And Forgive Us Our Debts As We Forgive Our Debtors.
And Lead Us Not Into Temptation,
But Deliver Us From Evil.
For Thine Is The Kingdom, The Power,  
And The Glory Forever And Ever.
A-men.
When We Break It Down, Your Prayer Can Go Something Like This:
#1 - Give God Praise. Call The Father By His Name. Say What He Means To You. Put A Smile On His Face With Your Praise.
#2 - Humble Yourself And Acknowledge God Is In Control. We Live By His Will, Not Our Own.
#3 - Ask God For Your Request.
#4 - Ask God For Forgiveness Of Your Sins. Be Specific As You Can Ask For Divine Protection.
#5- Give God More Praise. He Deserves It.